Our Viviscal Voices of the UK
&nbsp &nbsp &nbsp &nbsp &nbsp &nbsp &nbsp &nbsp
Our Viviscal Voices of Ireland
Our Viviscal Voices of the UK
Please note - results may vary from individual to individual and depend on several factors
Viviscal Voices, a film project close to our hearts, tracks five ladies with thinning hair over a six-month journey to thicker, fuller locks with the Viviscal Hair Growth Programme. The five ladies who applied to join Viviscal Voices are all suffering from hair loss brought about my different factors, with causes ranging from diet and stress to aging and hormonal change. At the start of their journey, each lady received a personalised hair consultation with Cosmetic Doctor Dr. Sophie Shotter, with Sophie imparting some valuable lifestyle and diet tips to help them on their way. At the mid-way three month point Hair Stylist Errol Douglas MBE met with our ladies at his Knightsbridge salon to check in on the their progress, depart some top tips on how to style fine hair, and to instil our ladies with confidence through a new look. The transformations were incredible!

The final leg of our Voices journey will culminate in a final meet up with the Voices, Dr. Shotter, and Errol Douglas MBE and we'll be able to unveil how are ladies have got on!

See the three videos below that tracked the ladies' progress.
Hair styling with Viviscal Voices
Katja - Day 1
Meet Katja– one of our UK Viviscal Voices who has recently started her six-month trial. Katja is 53 and works as a doctor with the NHS. Katja applied to join Viviscal Voices because she had noticed increased thinning around her temples which was beginning to impact on her confidence. She believes that the thinning was the result of the onset of the menopause and stress following a bereavement in the family. At three months in, Katja is already receiving complements from friends and family members who have noticed an improvement in the condition of her hair.
Suzi - Day 1
Meet Viviscal Voice Suzi. Suzi, who is in her 30s, applied to join our Viviscal Voices tester panel because she was distressed about excessive hair thinning and shedding. She believes this thinning was initially brought about by coming off the pill and the subsequent stress that followed on noticing the problem. Suzi knows that she will not see an improvement in her hair overnight with Viviscal but is hoping that the shedding will slow down over the course of the programme. At the three months in, Suzi is pleased with the progress she's seen to date, noticing both reducing shedding and healthy hair coming through.
Claudie - Day 1
Meet Viviscal Voice Claudie. 59 year old Claudie, took the step of joining Vivsical Voices because she had been experiencing unexplained hair shedding for some time. She had developed thinning patches around her temples which were making it difficult for her to style her hair in the fashion in which she was used to. She was also becoming frustrated at the amount of hair she was losing on a daily basis and wanted to get to the bottom of it. So far Claudie is finding the supplements and serum easy to incorporate into her daily hair care regime and has noticed an improvement in the texture of her hair.
Andrea - Day 1
Meet Viviscal Voice Andrea. Andrea is in her 40s and a mum to two young boys. Andrea has always had thin hair but became particularly conscious of it after giving birth. Unfortunately, a medical condition and stress aggravated the issue. Andrea tried countless thickening shampoos and conditioners to no avail before her hairdresser recommended Viviscal.
Maria - Day 1
Meet Viviscal Voice Maria. Ever since the birth of her children, Maria has suffered from thinning hair, particularly at her temples and hair line. Unsure of the exact cause of this prolonged hair thinning, she believed it to be linked to stress and hormonal change. Having tried thickeners and shampoos that promise to volumise hair from the outside, Maria is excited to be trying a different approach - supplements which nourish hair from the inside. At three months in, Maria has already noticed a reduction in hair shedding. She is looking forward to further improvements and is hopeful that Viviscal will help her to regain her self-confidence.
---
Our Viviscal Voices of Ireland
Viviscal has recruited a number women that represent the general population and feelings about hair and hair confidence.
We are working with beauty magazines – Woman's Way, Irish Tatler, RSVP and VIP to recruit and follow our Voices journey. All women that take part in our Vivsical Voices journey will receive 6 months of the Viviscal Hair Growth Programme, consultations with a hair stylist and fashion makeover.
Hear Trish's story
New mum Trish had two babies in her early 40s. She always had beautiful hair and feels it has lost volume and is slow to grow.
Hear Karen's story
Karen, 49, lost all her hair when breast cancer struck in 2011. Her hair has grown back, but is fine and limp.
Hear Jessica's story
Jessica is a primary school teacher. Her hair was thick when she was younger, she is only in her 20's but is losing hair at a dramatic rate.
Hear Amy's story
Amy recently lost weight and went down 4 dress sizes. She has always had very fine hair and uses hair pieces to add volume.
Hear Natalia's story
Natalia's already thin hair was recently made worse by health problems. In addition to this her hair extensions tore out the hair Natalia had left.
Hear Zarah's story
Zarah has been having issues with thinning hair in mainly the upper part of her scalp. She has always had a problem with low ferritin levels.
---
RTE TODAY Show
The RTE Today Show have also agreed to showcase the journey of 2 of our candidates – Trish and Karen. We have 3 installments on the Today Show:
- January 26th - General introduction to the brand by Viviscal Marketing Manager Helen Mannion and meet our 2 Voices – Trish and Karen
- March 5th - Meet Consultant Trichologist Deborah Whelan and learn about reasons for Hair Loss and see transformations from US participants
- April 21st - Karen and Trish's makeovers revealed on air with leading hair stylist.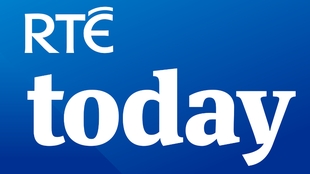 RTE Today Show: 26th January 2015
RTE Today Show: 5th March 2015
---